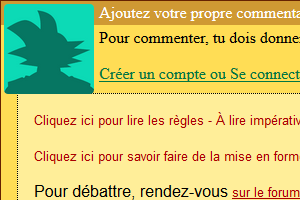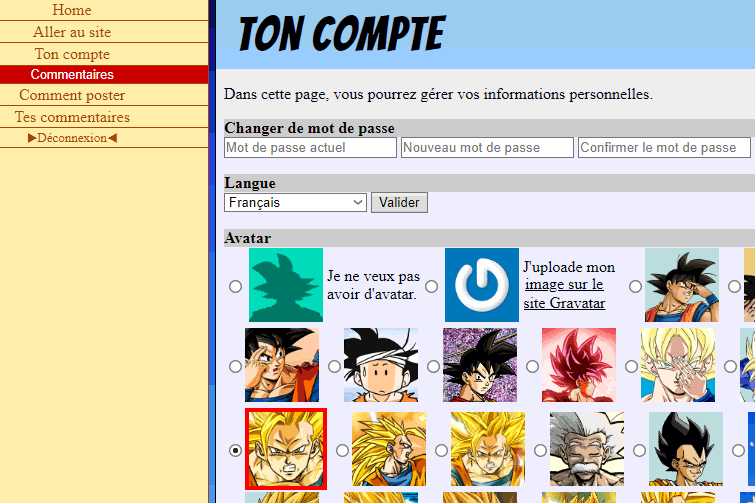 The DBM team is working on a system account creation which will be located on the site of DBM. And we need your help to test it and find the bugs.
Going on the test site by following this link : https://dbm.salagir.com
Then test the account creation by clicking on "Create an account" by going in the comment space below the pages of the COMIC. If you spot a bug, look at the by sending an email to: bugs-dbm-beta@dragonball-multiverse.com
But then, why create an account ?
Given the number of increasingly large players, it becomes vital to resolve the many problems related to the comments (shit-posting, trolling, insults…). They are much easier to manage because having an account is mandatory for the post. Don't worry, if you just want to read the panels in the manga or fanfics, not need an account.
The other objective is longer-term : develop the community aspect of DBM. The system account is the first step towards the creation of a profile page. The idea is that you can present yourself, publish your fanarts, your artwork, your stories, and other projects characters. You'll be able to be a part of the creators of the multiverse !
In any case, thank you for your contribution to the improvement of the site, DBM and don't forget to follow us on our Twitter or our Facebook.