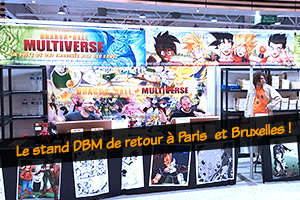 It is, finally, the grand return of DBM in the beautiful capitals of the French and belgians ! After Toulouse and Lyon in the past two months, two new festivals which will be held on our stand in DBM as early as the month of February !
★ 16-17 February 2019 : the stand-DBM at Paris Manga
★ 8-10 march, 2019 : the stand DBM at the Made In Asia
Salagir and Asura in particular, will be of the part on both events ! We hope you find many.
The news complete with all the info is available here !