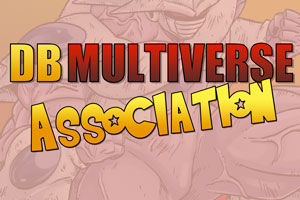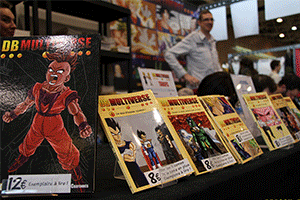 Dear readers,
As you might know, DBM has recently become an association. To better frame our structure and, in particular, for the festivals, we are looking for a manager.
The association DB Multiverse therefore wishes to enter into a contract of provision of services with a micro-entrepreneur or a company to manage the organization of each convention or festival in which she participates.
The tasks to perform are the following :
• Register DB MULTIVERSE to the convention (manage the contact with the festival).
• Contact and manage the members who will participate in the stand : travel, accommodation, meals, other costs, …
• Check that all the stock is ready, prior to the festival. If not, replenish / update the necessary.
• Manage the logistics and be on-site during the convention : transport of people, books, equipment, installing the stand, …
• Manage the stand on site for the duration of the convention.
• Carry out the financial management of the whole convention.
• Take pictures at the convention and write a report with photos to put on the website of DB MULTIVERSE after the convention.
The skills required are the following :
• Have experience in the field.
• Be a holder of a driving licence and be conveyed.
• Have a written French is flawless.
• Speak and write English. Be able to communicate orally with a native English speaker.
• Preferably live in the Paris region.
If this job interests you, please send to the following address : conventions@dragonball-multiverse.com
• References of the company,
• Experience and skills in the field,
• Estimate of the amount of the compensation sought for a festival.